PORTRAIT PHOTOGRAPHY PRICING
You deserve photos that make you feel confident, look great, and that you'll be proud to share. I'm experienced in helping people look their best while having fun during a photoshoot, and I think having fun and looking good go hand-in-hand. I've helped hundreds of professionals, high school and college graduates, and families of all sizes in the Washington, DC, Northern Virginia and Maryland areas to create portraits to adorn the walls of their homes, offices, holiday cards, websites, dating profiles, and more.
The typical feedback I receive from my sessions is that they are really fun and easy going.
My family-oriented photography pricing is shown below, headshots and personal branding has its own pricing page.
Mini sessions also have their own page.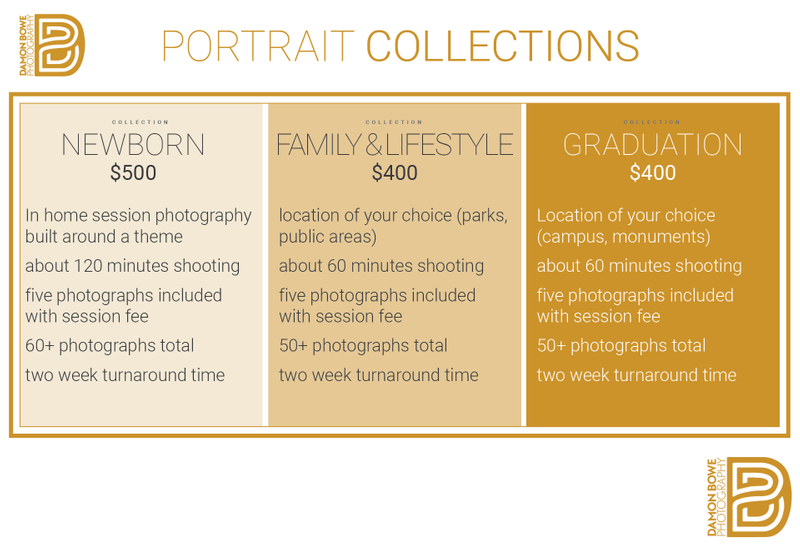 PORTRAIT PHOTOGRAPHY INCLUDES
planning meetings
styling and preparation suggestions
location scouting
selection and editing of photographs
about 50-150 photographs per session
online password protected gallery
full resolution photograph files, for printing
social media size photograph files, for sharing
link to high end print shops for easy printing and delivery
20 mile complimentary travel from Navy Yard or Capitol Hill, Washington, DC
OTHER PORTRAIT PHOTOGRAPHY CONSIDERATIONS
travel to locations outside of the 20 mile radius from Navy Yard and Capitol Hill
hair and makeup artist support (HMUA)
special location access (e.g. White House)
location permits
props
pets
SPECIALIZED PORTRAIT PHOTOGRAPHY
Pricing for other types of portraits can be found elsewhere. The need for specific pricing is obviated by the level of preparation, time needed for photography, and time needed for editing photographs.
Commercial portraiture
Dating profiles
Special collections