BE READY TO HAVE FUN!
Show up with a carefree attitude.
Your photo session is a time to have fun together and celebrate your family. Damon Bowe Photography will capture this fun, and these will be memories you cherish. This guide will help you get the most out of your session.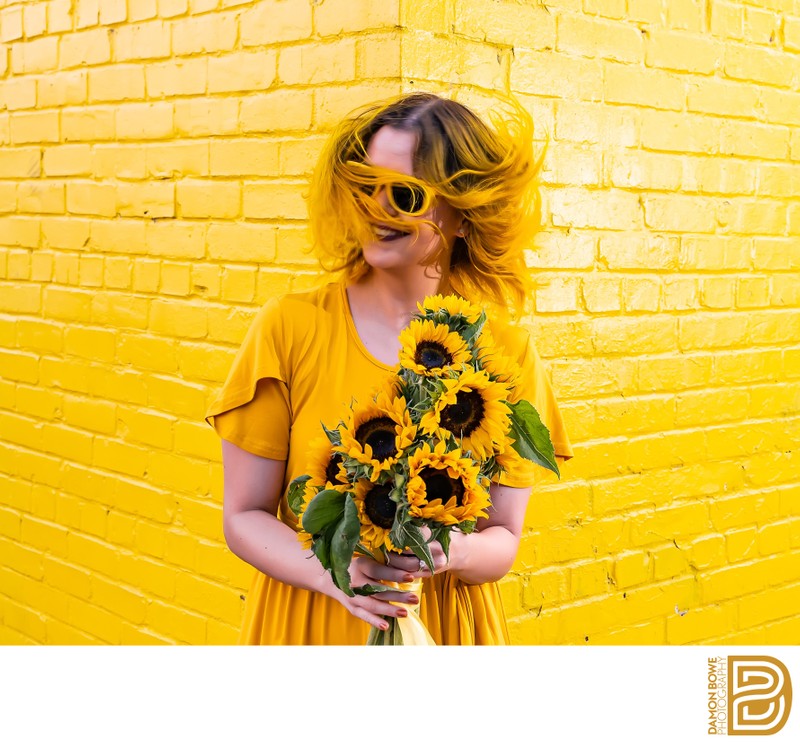 POSING
The first thing people want to do in front of a camera is stare into the lens and make their best "cheese" face. Staring at the camera is not a natural look.
Photos are meant to show you together, loving each other and looking at each other, and feeling emotion for each other. This creates a much more natural look that feels warm and connected. Prompts with movement, especially with kids, such as "let's play chase" or "try to tickle each other" make the best photographs.
Looking at each other is natural because couples and families interact with each other. Whether it's just adults or a multigenerational family, our aim is to have fun together, take time to enjoy each other, play together, and be together. That love and emotion will show in your photographs.
It is my responsibility as your photographer to ensure your pose is as flattering as possible, and I'll do that as best I can. It's your job to have fun, relax, leave pretense at home, and just enjoy yourselves.
KIDS
Generally kids need routine. Avoid giving kids sugary treats before a photo session (including fruit juice and obviously candy). Post session bribes work well, maybe a trip to an ice cream shop, a movie, or a museum. Mid-session bribes are amazing if they aren't messy. Mini marshmallows are a quick energy treat that is great to bring out for photoshoots as a little mess-free encouragement. But please leave crumbly, melty treats at home.
A bribe can also be a toy. Sometimes a beautiful new toy prop is helpful and won't detract from photos, sometimes we can use bubbles to entertain the kids. It might be nice to throw gliders or paper airplanes together, throw a baseball, play chase, have fun!
If kids have a tantrum, we'll roll with it, but set yourself up for success in advance by keeping kids on as much routine as possible, as minimal a change in blood sugar as possible.
If a tantrum happens, go to what works best: hugs, baby talk, tickling, airplanes, tossing in the air. And if that doesn't work, we can lean in by taking photos of everyone else happy and your child ugly crying as a fun juxtaposition.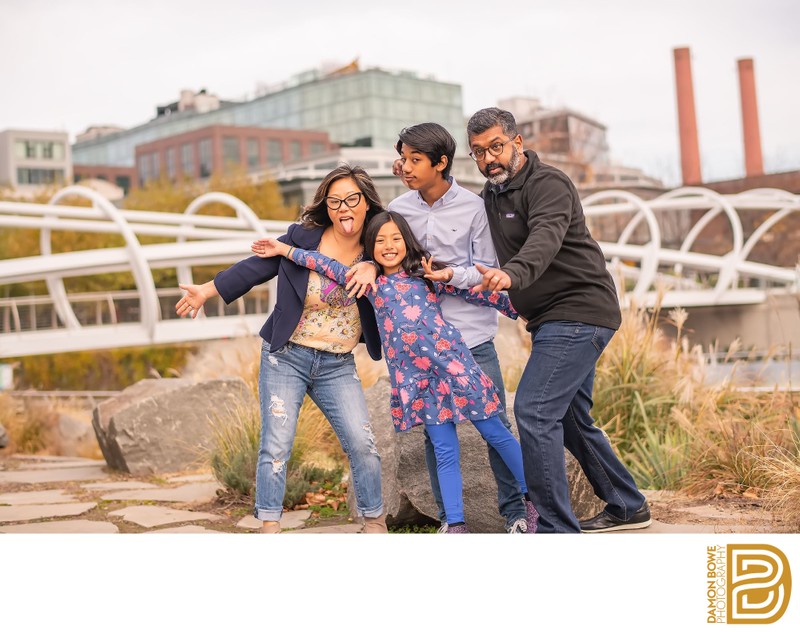 EVERYONE IS A COOL PARENT ON PHOTOSHOOT DAY
On photoshoot day, everyone gets to be the cool parent...at least for the duration of the shoot.
Being a cool parent means showing up with a truly carefree attitude, knowing that whatever your kids are doing they are the cutest things ever. The best sessions happen when parents go with the flow and don't stress about their kids. Whether you are actually a cool parent or are falling apart inside while painstakingly holding your partner for what feels like the first time in a month, during your photoshoot the best approach is to pretend that everything your children are doing during your photo shoot is the cutest thing you have ever seen.
It is common to find kids laughing and playing, often inappropriately at fart jokes and illicit toilet humor, only to have the photo ruined by a scolding parent with a frowny face in the background. If only the parent had gazed upon their child as the cutest thing they had ever seen, the photo would have been incredible. If you find yourself becoming an enforcer, just hold off during the shoot and lay down the law later on, you'll be glad you did when you receive the photos.
So on photoshoot day, potty humor is IN, knock knock jokes are cool, dancing inappropriately is totally on the table for everyone.
ADULT CHILDREN
Adult children are excellent in photographs if you allow me to build a shoot with them, and do not try to control their expression. If you are a parent with a teenage or adult child, please avoid giving that child instructions on expressions. The shots that we want are centered around interactions, not "cheesing" at the camera or making social media "selfie face".
TOUCH IS AFFECTION
In photographs, we can only visually see what is happening so touch is the most important way to convey affection to one another. At the start of my sessions, one of my pep talk rules is to always grab your partner. Arms left hanging to the side, legs pointing away from your partner or kids, make it look like you aren't committed to the relationship.
To look like you are all-in, hold your partner, touch them, embrace them, and don't let yourself have any free hands or legs. You're here because you love each other, show that to the camera through a physical connection with your partner.
MAKEUP
Makeup should be a natural look. Don't wear more makeup than you normally would, and wear makeup you are comfortable with. If you wear foundation it should be mat finish/not glitter based. Avoid covering up blemishes because I fix them in my editing process more easily than I can fix mismatched skin tones from makeup. If there is anything you think might need specific editing instructions, please let me know.
PETS
I would love to include your dog, cat, pig, bird or other pets in your photographs! Pets are members of your family. But there are some drawbacks to bringing pets. The location must allow pets, and usually leashes are required. Pets can detract from the session by running off, getting involved with other animals, or simply being another individual to keep up with. So please, include pets as members of your family, but note that there are challenges involved in bringing them.
ATTIRE
Your clothing should fit well and fit your form. Avoid contrasting patterns, especially straight lines.
Wearing complimentary or matching colors is the best approach. You want to coordinate but not match. An "evergreen" style is usually the best approach, so avoid wearing trendy clothing unless that is a look you are going for, and if it is you need to really commit to it. Your style is from head to toe on everyone, from kids hats to belts to socks, to those you're wearing. A complimentary style means that everything works together.
Consider the end product you want, discuss it with me before the session if you have questions. It is important to avoid having wrinkled clothing, stains, older fabrics that look tattered, or other issues that you won't want in the final images. Any problems with fabric show up and draw all of your attention in photographs.
Logos and visible brand names are best avoided. Athletic shoes should be avoided, and white shoes are best to avoid. These trademarks and colors are made to draw attention, which detracts from your photos.
One key area that is often ignored is socks. Make sure that socks match the outfit. Kids with neon socks or logos on them stand out, especially juxtaposed to adult socks. So ensure that everyone matches from head to toe.
Most important is that you are comfortable during the photoshoot, because discomfort will show in the photos. Do not wear impossible shoes and expect to enjoy the photoshoot because many Washington, DC locations require substantial walking. If you must wear high heel shoes, bring flip flops to help you walk from location to location. Depending on the shoot, gravitate to apparel that you don't mind running around in. If you dress up, you need to be able to move around, be that running after your kids or simply posing more athletically.
For young girls, consider having them wear shorts under their dresses over diapers or other undergarments.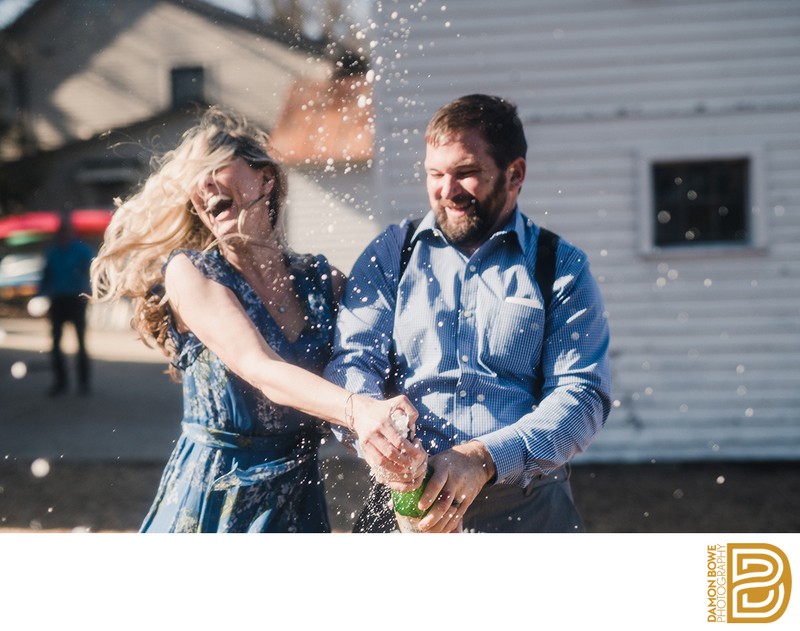 PROPS
With both kids or adults, props can establish a photoshoot theme and put you at ease during a photoshoot. Props give you something to do, a mission that removes anxiety about the camera.
Props should be items that you want to see and which will retain a timeless look, such as retro tin toys, an antique camera, handmade wood toys, a colorful kite or pinwheel, picnic items, a blanket, or bubbles. For some it might include spraying a bottle of champagne, sipping hot coco, a motorcycle, pizza box, paddle board, kayak, bicycles, or whatever you might want/need to complete a theme. Some props are better if they are meaningful to you and your family, so I suggest avoiding cliche items from Hobby Lobby or Target and focusing on something more genuine or unique.
Best practices for props are covering labels or marketing, and avoiding actual consumption of any foods. Balloons are not allowed at most parks in the Washington, DC area, and it's best to avoid any exploding props such as gender reveal devices.
It is best to discuss props with Damon before your session to ensure that they are allowed, included on any permit paperwork, and whether they will produce good photos.
Jewelry is bad
Most jewelry is a challenge during photoshoots. Select jewelry that cannot be asymmetrical, such as stud type earrings and not dangly ones. Avoid necklaces at all costs, they never look good in photographs.
THE EMERGENCY BAG
Most people have an emergency bag of spare clothing, kid supplies, extra outfits and accessories, etc. Pre-COVID-19 the emergency bag was less of a problem because I could carry it for you, freeing you up for photos. But with the pandemic and with security personnel policing bags that are left unattended, now is a great time to limit or eliminate the bag completely. But please make sure to bring some water.
ON THE DAY OF YOUR PHOTOSHOOT
Arrive early.
Brush your teeth (and your kids' teeth!)
If I'm doing back-to-back sessions, please remain at a respectful distance.
Don't stress about perfection.
Give each other, especially your children, a once over and wipe down to remove any crumbs or other mysterious stuff that might be stuck to clothing or skin, especially mouthes and eyes.
Empty your pockets: no phones, keys, everyday carry (EDC) stuff.
If you run into any problems the best way to reach me is by text or call to my cell phone. My number is (202) 570-8206.
PORTRAIT PHOTOSHOOT PREPARATION